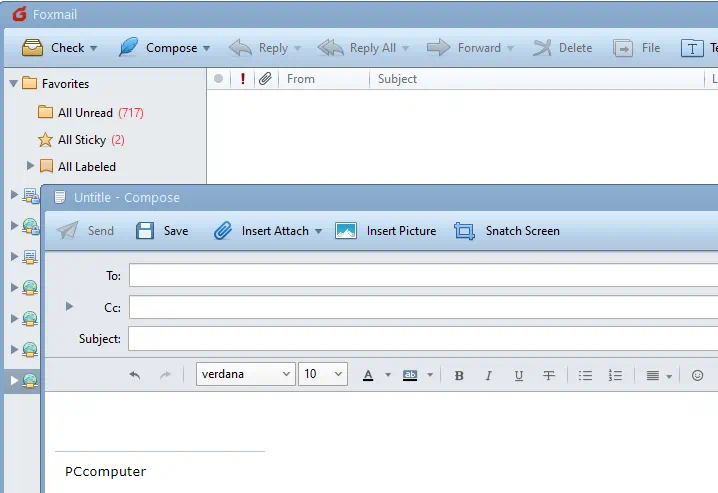 Foxmail is a free powerful email client software developed by Trencent. The user interface look clean and clear. If you are looking for user friendly email client software, you can consider this email client app.
It has strong spam mail filtering features as well
Foxmail can handle mass data up to millions of messages, and support POP3, IMAP, Microsoft Exchange, Gmail, and many other emails service provider.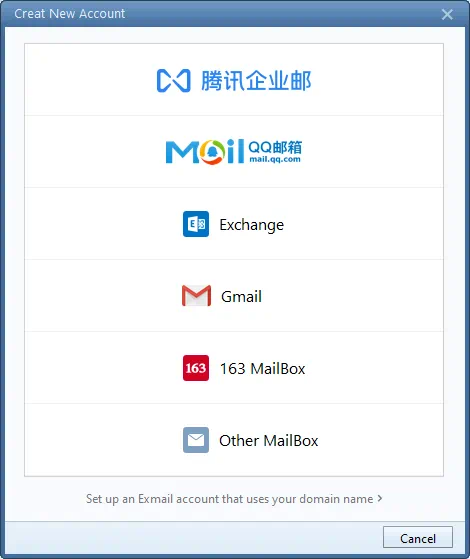 This email client software can install into portable devise like USB Pen drive, external portable drive, cloud storage (Dropbox, Google Drive or OneDrive). Transfer the software and data from local hard drive to other devices is easy and simple.
Features Highlight
Build-in calendar and addressbook
Support ActiveSync for synchronizing mutiple calendars, address book
Support Exchange Server 2016.
You can search your calendar to find past and future events
Import outlook account.
Support for CalDav calendars
Support email tagging and labeling
Software Download
It supports two language English version and Chinese version, windows 10 and windows XP (if you are still using it).
Foxmail for Windows 7, 8, 10 version download
Foxmail for Windows XP version download
Foxmail for Mac OS version download
More info about Foxmail click here